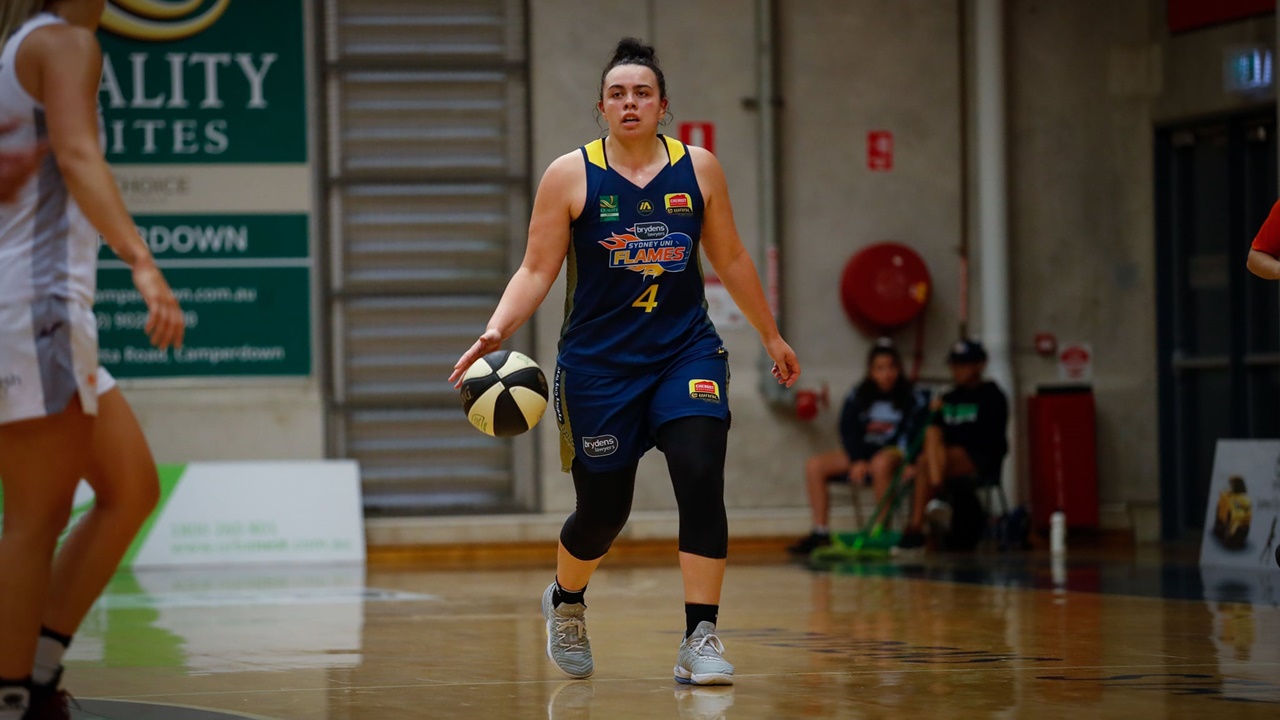 Posted on Tuesday, July 13th, 2021
Major Coup For Wizards With Tahlia Tupaea Signed For Sal's NBL Season
The Waikato Wizards have announced a major signing ahead of the 2021 Sal's NBL.
The signature of Australian guard Tahlia Tupaea is quite a coup for the Wizards as the 24-year old was the 36th pick, by the Minnesota Lynx, in the 2017 WNBA draft.
Prior to that the174cm guard was the second youngest debutant in the history of the Australian Women's National Basketball League (WNBL) when she took the court for the Sydney University Flames in 2015 at 15 years and 133 days. Two years later she was a key member of the Flames WNBL championship winning team.
She has since gone on to play over 100 WNBL games, most recently for Canberra Capitals in 2020.
Wizards General Manager and Co-Coach Anthony Corban is naturally delighted to have acquired the services of such an experienced and talented player.
"I met Tahlia two years ago when she came to a Waikato U19 pre-season training session,  she is related to our former Wizards manager Paulette Leef.
"I contacted Tahlia four weeks ago to sound out her availability for the upcoming NBL season.  Things progressed quickly and we were able to secure Tahlia's services last week.
Corban will be keeping his fingers crossed that the travel restrictions between New Zealand and New South Wales ease shortly.
"Tahlia is currently stuck in lockdown in Sydney although we aim to get her here as soon as possible."
League General Manager Justin Nelson believes Tupaea is a terrific signing for the Wizards and the Sal's NBL.
"It's great to see another highly credentialled player playing in the Sal's NBL this season, I hope it is a further sign of the growth we are experiencing across the League.
"I have watched Tahlia play many games during my time in the WNBL and I can assure you she will be a force here in New Zealand. When she moves into her trademark scoring mode, she is incredibly tough to stop. This is a big signing for the Wizards."
Tupaea enjoyed an outstanding junior career playing for Australian teams at three World Championships. She played at the 2014 FIBA U17 World Championships in the Czech Republic and the U19 World Champs in Lithuania (2013) and Russia (2015), winning a bronze medal on both occasions.
The Sal's NBL commences on Thursday August 12th when the Wizards take on Auckland Dream in a blockbuster season opener.