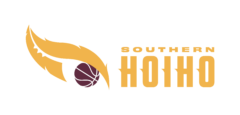 Team name meaning:
The Hoiho is a taoka species that binds the whānau, hapū and iwi of the region together with the natural world.
The yellow eyes of the Hoiho is what gives this manu its unique and distinctive look. The agility, speed and power of the Hoiho swimming through the ocean as well as its fight for survival is the inspiration behind the shape of the eye feathers.
The three niho notches represent the strength and determination inherent in our brand and the leadership, and guardianship values we want our team to embody.
Social Media: 
Twitter – @southernhoiho
Instagram – @southernhoiho
Facebook – @southernhoiho
TikTok – @southernhoiho
Website: https://www.southernhoiho.com/