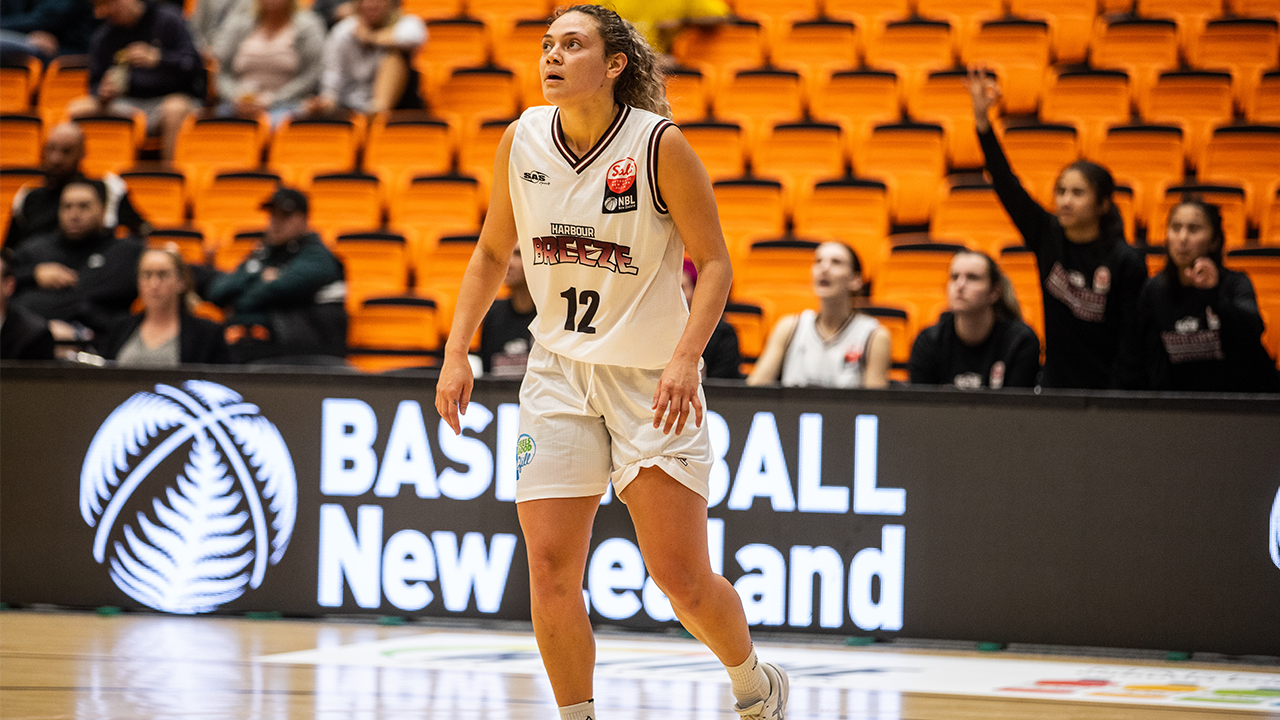 Posted on Monday, August 30th, 2021
DRAFT DECISIONS WILL GO DOWN TO THE WIRE
The guessing games have begun as NBL 3X3 teams attempt to plan their draft plans, all while trying to decipher what the other nine teams will do come draft night on Wednesday, September 1.
As much as drafting the best player available at the time is important, so too is finding the right balance amongst a team of four players. Being too guard or forward heavy won't deliver the goods in 3X3, heading to the Schick 3X3 Cup with a balanced unit will be a vital ingredient when chasing the national title.
The opening round of the draft will be fascinating with each Captain afforded just 60 seconds to make a selection. Should their time expire, they will fall one spot down the draft order. Not ideal.
And as the guessing games begin, so too have the phone calls as teams contact each other and try to gleam intel and propose post-draft trades …. "If we draft this player and you draft that player, will you be open to a trade?"
The only thing we know right now is who the Captain of each team is, and who is in the draft pool waiting to hear their name called out. Let's take a look at who might go where, and why?
Pick 1 – Southland Storm / Captain - Aliyah Dunn
Welcome to the Schick 3X3 Cup the Southland Storm! What a great welcome present... the number 1 pick! Netball star, and former Junior Tall Fern, Aliyah Dunn will lace up her old bball shoes for this one, but first she has a tough decision to make. We know Southland's affinity with the Kelman-Poto family, does Ash get the nod? Or do they go for the 3X3 gun that is Tiarna Clarke? Surely Ella Fotu is in the conversation Either way, it's tough to make a bad call with the number one pick., especially with the late registration of legendary Tall Fern Stella Beck.
Pick 2 – Capital Swish / Captain – Jacinta Beckley
It may be a case that the Swish pick whomever the Storm don't. They'll be looking for a ball handler to compliment captain and forward Jacinta Beckley, and Beck will almost certainly be their number 1 choice. If she's gone, then Fotu or Clarke may end up here. Or they could look to the familiar face of Josie Stockill. Again, headaches you don't mind having.
Pick 3 – Harbour Breeze / Captain – Jazz Kailahi-Fulu
It's no secret the Breeze would love one of their own stars to drop to pick number 3. Clarke and Fotu both wear the mauve of Harbour normally and captain JKF would dearly love for that to continue. So does Ash Kelman-Poto, but the Breeze will surely be looking for a guard. They won't get both, they might not get either... options beyond are the likes of Olivia Berry or Hannah Mischewski. 
Pick 4 – Auckland Dream / Captain – Casyn Buchman
The reigning champs have made one of the stars of the 2020 Schick Cup their captain, but who will accompany the hard nosed American in 2021. Amanda Wayment has been lured to Nelson to captain the Sparks, so will Darci Finnigan get the call up to repeat the Dream heroics? Sharne Robati, Esra McGoldrick, or Olivia Berry are great options for the Dream at pick number 4.
Pick 5 – Canterbury Wildcats / Captain – Lauryn Hippolite
The Wildcats are in an interesting position here. Captain Lauryn Hippolite has been named in the Tall Ferns squad of 14, should she make the final squad of 12 then the Wildcats will have to replace her. That said... they'll be looking at Stockill, Hannah Mischewski, Robati or McGoldrick at pick 5.  
Pick 6 – Waikato Wizards / Captain – Kayla Manuirirangi 
Captain Manuirirangi will be one of the fiercest competitors in the draft, and could add some real talent alongside her in the first round. Good friend Matangiroa Flavell could be available, as could McGoldrick, or Robati. And don't forget Maka Daysh, her and Manuirirangi are a proven partnership on the 5-a-side court, could they look to continue that on the half court format?
Pick 7 – Nelson Sparks / Captain – Amanda Wayment
A hearty welcome back to NBL competition for the Nelson Sparks. They caused a stir with the inspired captain's pick of Amanda Wayment, and now will look to compliment her with shooters. If Hannah Mischewski or Olivia Berry has dropped this far, it'll be hard to overlook them, however the Sparks could also look local with former Spark Jelena Vucinic never known to turn down an outside shot. 
Pick 8 – Taranaki Thunder / Captain – Tara Clement
The Thunder will be keen to secure a forward. If Esra McGoldrick or Sharne Robati has fallen this far, then watch for one of them to get snapped up. Otherwise all eyes will be on the likes of Maka Daysh, Katelin Noyer, Hayley Moala, and Paris Lokotui.
Pick 9 – Otago Gold Rush / Captain – Nicole Ruske
With Zoe Richards named in the Tall Ferns squad of 14, do Otago take a punt on one of their golden girls? If they choose not too, then Savannah Handevidt could be the one to compliment Ruske. Otherwise, just seeing who remains could be the best play for the Gold Rush.
Pick 10 – Bay of Plenty Blaze / Captain – Awatea Leach
Another team looking for a forward, it'll be a case of who is left on the board that can pound the boards for the Blaze. Handevidt, Noyer et al could all hear their name called at pick 10 if they haven't already.