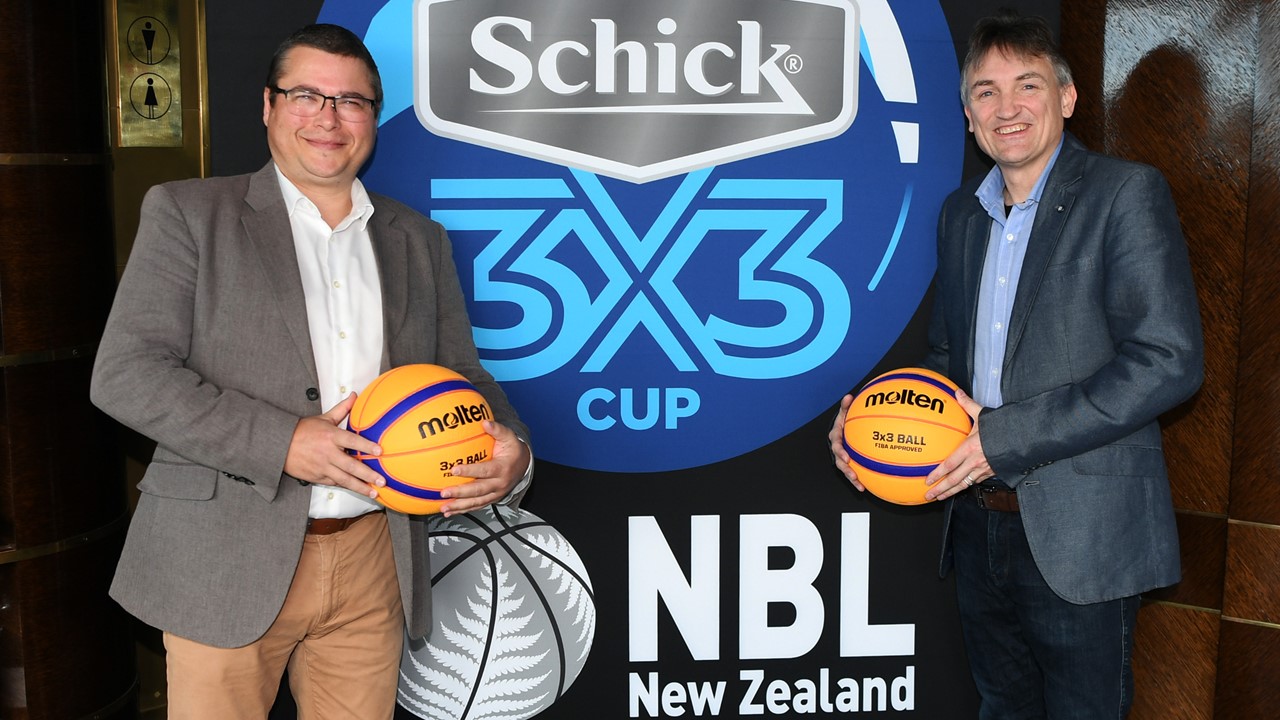 Posted on Thursday, September 23rd, 2021
Schick Cup Moved To December Due To Covid Restrictions
The 2021 Schick 3X3 Cup at ILT Stadium Southland has been moved to December 2-4 due to current Covid restrictions preventing the three-day national competition from being played on the original dates of October 14-16.
This means the 3X3 season will feature two massive back-to-back events with the Schick Christmas Classic set to be played at SkyCity Theatre in Auckland on December 9-11.
In making the announcement, League General Manager Justin Nelson said the decision to move the 3X3 season's opening event was unavoidable due to the ongoing Covid restrictons in place, particularly in Auckland.
"With more than half of our Schick Cup players, staff and officials based in Auckland there is no way we can proceed on our original dates in October," said Nelson, adding "The current restrictions prevent us from being able to travel. This is a large event with well over a hundred elite-level athletes involved.
"Together with our commercial partners, the wonderful team at ILT Stadium Southland and broadcasters Sky Sport, we have made the decision to move the Schick Cup to early December (2-4), which means we will now be delivering a bumper week of elite-level 3X3 basketball with the Schick Christmas Classic locked in a week later on December 9-11.
"Each event in the NBL's 3X3 season is large. These are national events that require lots of people travelling across the country and the health and safety of everyone, including the community, is paramount.
"The Schick Cup and Schick Christmas Classic inject lots of money into the regions we visit and attract lots of fans and viewers, they are crucially important to us, but also to those regions that host us. Right now we encourage everyone to follow the restrictions in place and hopefully we can get back on court in December and put on a great show for everyone."
 The NBL 3X3 season is proudly supported by Schick, GJ Gardner Homes, SkyCity, Sky Sport, SAS Sports, ILT Southland, Molten and R-Line.