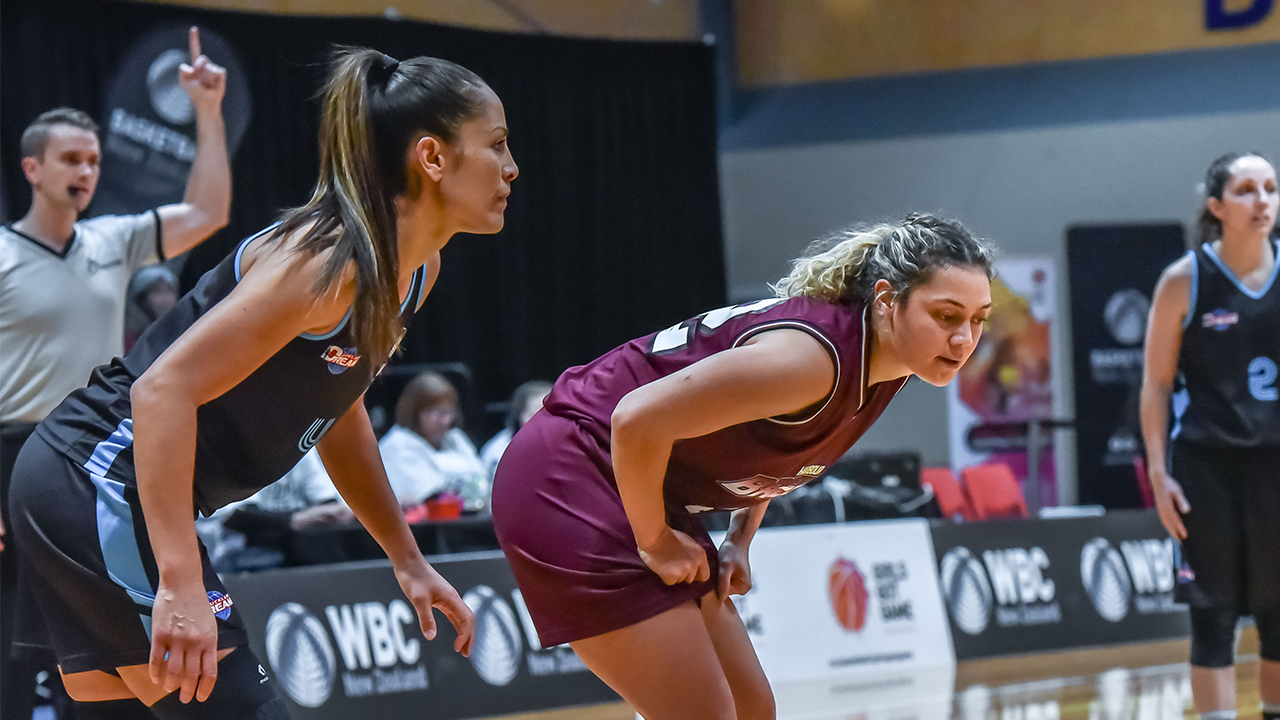 Posted on Wednesday, November 4th, 2020
SCHICK 3X3 CUP – 10 WOMEN TO LOOK FOR
New Zealand's newest basketball competition is taking centre stage next week (12-14 Nov) with 20 teams (10 men and 10 women) battling it out for the Schick 3X3 Cup at ILT Stadium Southland in Invercargill.
Five sessions are set to be played from next Thursday, with the two title winners being crowned late Saturday night. There's only a 17-minute turnaround between games in each block, meaning the action will fast, furious and physical!
All 20 sides featuring in the inaugural tournament have named talented rosters in their bid for national bragging rights. With plenty of stars on show, let's take a look at some of the best!
Tiarna Clarke | NZ Select
Clarke has had an injury-plagued 12 months but if she is close to full fitness expect her to light it up with her range of offensive skills. As recently as last August she played for New Zealand Select at the FIBA 3X3 Women World Series in China. With speed and dexterity, Clarke is one of the most naturally gifted players in the country.
Isabelle Cook | Platinum Homes Taranaki Thunder
One of several teenagers playing at the Schick Cup, Cook will be looking to transfer the success she has had at 5 on 5 to the 3X3 court. She certainly looks to have the length and mobility to get the Thunder rolling. Cook is looking to add to her impressive CV having been named Tournament MVP when Opunake High School won the 'A' Secondary Schools National title in 2017 and represented New Zealand at FIBA age-group tournaments.
Darci Finnigan | Etco Auckland Dream
Finnigan is back in Dream colours having returned from Mary Hardin-Baylor University in 2019. A shrewd performer, Finnigan is highly effective with or without the ball. The canny defender is likely to take responsibility for marking the opposition's most threatening scorer.
Ella Fotu | Harbour Breeze
The athletic Fotu is another player comfortable playing with her back to the basket or on the perimeter in one-on-one scenarios. The 2019 Tall Fern brings 3X3 international experience to the Breeze line-up having previously played at the FIBA 3x3 U18 World Cup in Indonesia back in 2013.
Kayla Manuirirangi | Waikato Wizards
Back in 2014, Manuirirangi won a National Secondary Schools 3X3 title with New Plymouth Girls' High School. She then went on to have a successful four-year stay at Tulane University where she ended her career tied for ninth in three-pointers made all-time. With her natural point guard instincts look for Manuirirangi to be a key player for the Wizards.
Tessa Morrison | Alloyfold Canterbury Wildcats
Morrison has been ever-present for the Wildcats in recent years and it's hard to believe she is still only 23. A senior member of the Canterbury team, she is a terrific all-round player with a skill set ideally suited to the 3X3 environment. She bleeds red and black so expect her passion for the singlet to be on display in Invercargill.
Terai Sadler | Northland Phoenix
Sadler will be one of the most experienced 3X3 players at the Schick Cup and will be key to the fortunes of the Phoenix. The Cook Island international, who won a silver medal playing 3X3 at the 2019 Pacific Games, possesses a versatile game ideally suited to the shorter version of the game. A former championship winner with the Cook Islands and Canterbury Wildcats, Sadler will bring a winning pedigree to the Phoenix.
Chelseah Savage | Bay of Plenty Blaze
The diminutive Savage is likely to be a sensation at the Schick Cup. Capable of putting up points, the former Junior Tall Fern has a wonderful eye for the open player. In her final two-years at Southern Nazarine University, she led the team in assists. Expect Savage to ignite the Blaze!
Lisa Wallbutton | Firebrand Otago Gold Rush  
Wallbutton is a gold standard signing. Coaxed out of retirement, the former Tall Fern will be a huge asset to the Gold Rush.
She retired from international duty in 2016 after a 12-year career in which she played over 100 games for the Tall Ferns and gave full-time play away the following year. However, with her positional sense, high basketball IQ and basketball smarts expect Wallbutton to take to 3X3 like a duck to water.
Sariah Penese | Capital Swish
Penese will provide the Swish with a competitive edge, one she demonstrated in 2017 when she played for the Junior Tall Ferns on their tour of China. In the same year, she led St Mary's College Wellington to Secondary Schools National Championship success.
Blessed with astute court awareness, look for Penese to lead Capital's defensive effort and use her strength and speed to good effect on offence.