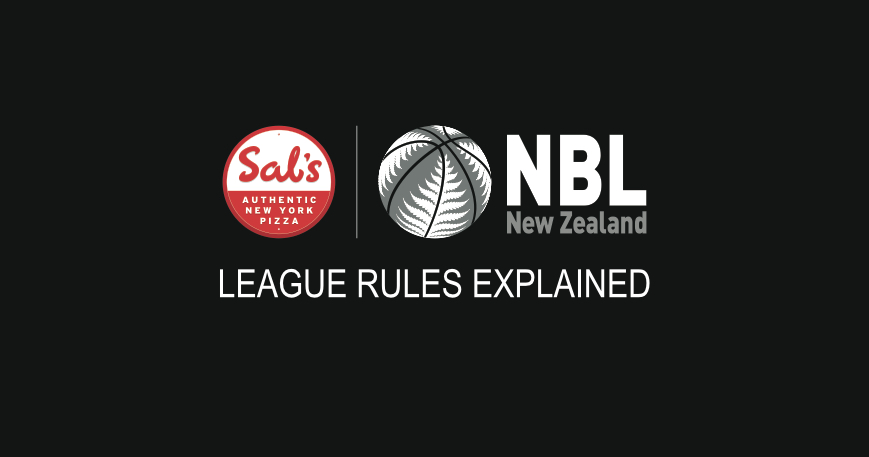 Posted on Thursday, February 20th, 2020
Sal's NBL Rules Explained: Finals Eligibility
The Sal's NBL wants to ensure fans are kept up to date with the rules that govern the competition, hopefully helping fans to get closer to the game and gain a greater understanding of the rules and regulations all the teams have to abide by.
In the first of our regular updates on the rules of the Sal's NBL, today we're looking at Finals Eligibility.
FINALS ELIGIBILITY
Part 1
To be eligible to play in finals, a player must have played in a minimum of 25% of a team's regular season games.
 Participation in a game is to be suited up, recorded on the score sheet and having participated on the court in that game.
 In the case of an uneven number of games in the regular season, finals qualification will be based on 25% of games plus rounding up to the next whole number. For example, in an 18-game regular season, finals qualification would be 5 games. 
Part 2
Any player that misses any League scheduled games whilst representing New Zealand on official national basketball duties, including training camps, will have games missed due to this participation included in the calculations for finals eligibility.
Part 3
A member of a team, who, by virtue of injury/illness, fails to quality for the finals, may apply in writing to the League General Manager prior to the start of the finals for permission to play. Any submission must be accompanied by written medical certification.
 Injuries suffered from playing in a game do not necessarily constitute a reason for consideration.
Coming soon in Rules Explained
The Transfer Window
 Restricted Player Rules
 MVP Voting