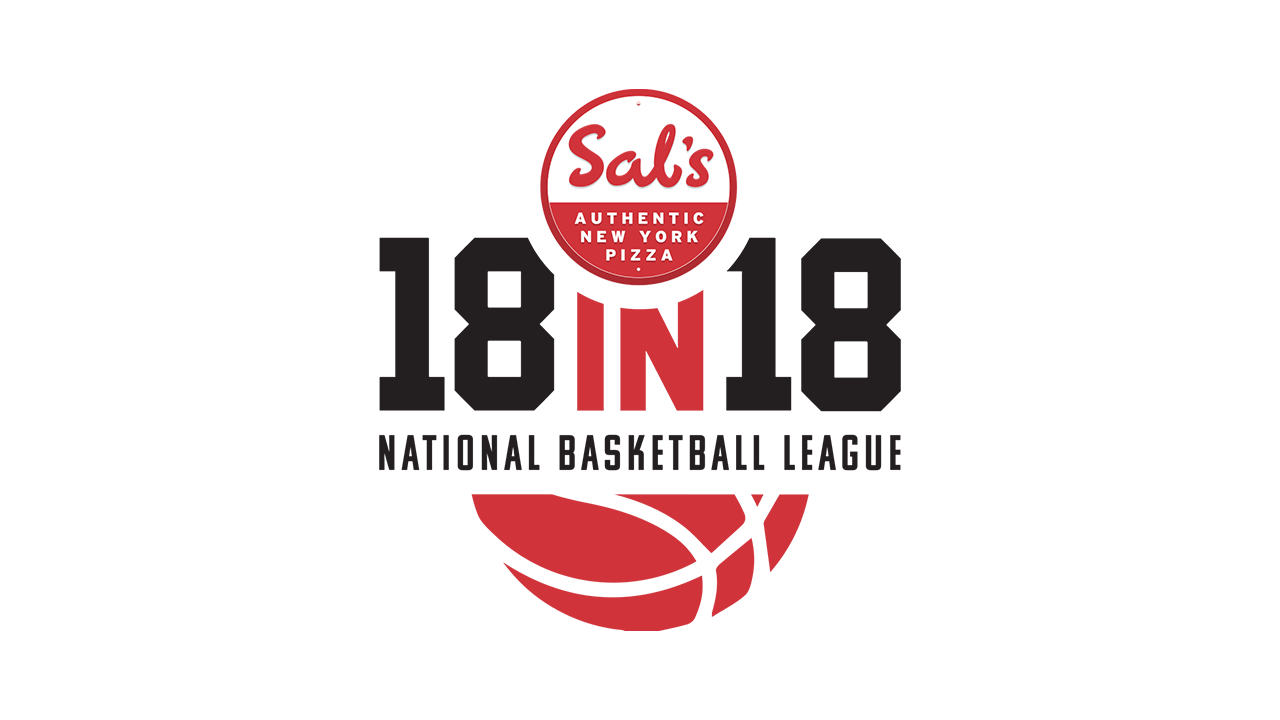 Posted on Monday, October 12th, 2020
SAL'S NBL 18IN18 SCHEDULE ANNOUNCED
The official schedule for the Sal's NBL 18IN18 season has landed, with 18 games in 18 days set to bring the women's National Basketball League roaring back after an interrupted 2020 season.
While the host city and venue are expected to be announced later this week, all six teams now know the path ahead of them as they prepare to battle it out for the 18IN18 Championship.
The season will tip-off on Thursday November 19 with the Auckland Dream up against Waikato Wizards. Every game will start at 7:30pm, except for the December 6 Grand Final which will tip-off at 5pm.
All 18 games will be broadcast live on Sky Sport.
"It's going to be a fun few weeks, all six teams have been training for some time now and they're keen to get back out there and battle for a national championship," said NBL General Manager, Justin Nelson.
"It feels like we have been held up from starting the season a couple of times now, so it's exciting we can finally get going. We are very appreciative of our partners, Sal's and their supportive team, our friends at Sky Sport, and of course a big thank you to Sport NZ for their assistance.
"We'll announce a few more partners later this week. 
"Importantly, we will get to see women's basketball on television every night, all the young players out there will get to watch our elite players in action, which is really important as we continue to see dramatic growth across all levels of basketball in New Zealand," added Nelson.
2020 Sal's NBL TEAMS
Etco AUCKLAND DREAM
Alloyfold CANTERBURY WILDCATS
CAPITAL SWISH
Platinum Homes HARBOUR BREEZE
Firebrand OTAGO GOLD RUSH
WAIKATO WIZARDS
Sal's NBL 18IN18 Schedule
Day 1 – Thursday November 19
Auckland Dream vs Waikato Wizards @ 7:30pm
Day 2 – Friday November 20
Canterbury Wildcats vs Auckland Dream @ 7:30pm
Day 3 – Saturday November 21
Capital Swish vs Canterbury Wildcats @ 7:30pm
Day 4 – Sunday November 22
Harbour Breeze vs Capital Swish @ 7:30pm
Day 5 – Monday November 23
Otago Gold Rush vs Harbour Breeze @ 7:30pm
Day 6 – Tuesday November 24
Waikato Wizards vs Otago Gold Rush @ 7:30pm
Day 7 – Wednesday November 25
Canterbury Wildcats vs Waikato Wizards @ 7:30pm
Day 8 – Thursday November 26
Harbour Breeze vs Canterbury Wildcats @ 7:30pm
Day 9 – Friday November 27
Capital Swish vs Auckland Dream @ 7:30pm
Day 10 – Saturday November 28
Otago Gold Rush vs Capital Swish @ 7:30pm
Day 11 – Sunday November 29 
Auckland Dream vs Otago Gold Rush @ 7:30pm
Day 12 – Monday November 30
Harbour Breeze vs Waikato Wizards @ 7:30pm
Day 13 – Tuesday December 1
Auckland Dream vs Harbour Breeze @ 7:30pm
Day 14 – Wednesday December 2
Waikato Wizards vs Capital Swish @ 7:30pm
Day 15 – Thursday December 3
Otago Gold Rush vs Canterbury Wildcats @ 7:30pm
Day 16 – Friday December 4
Semi-Final (1v4) @ 7:30pm
Day 17 – Saturday December 5
Semi-Final (2v3) @ 7:30pm
Day 18 – Sunday December 6
Grand Final @ 5:00pm