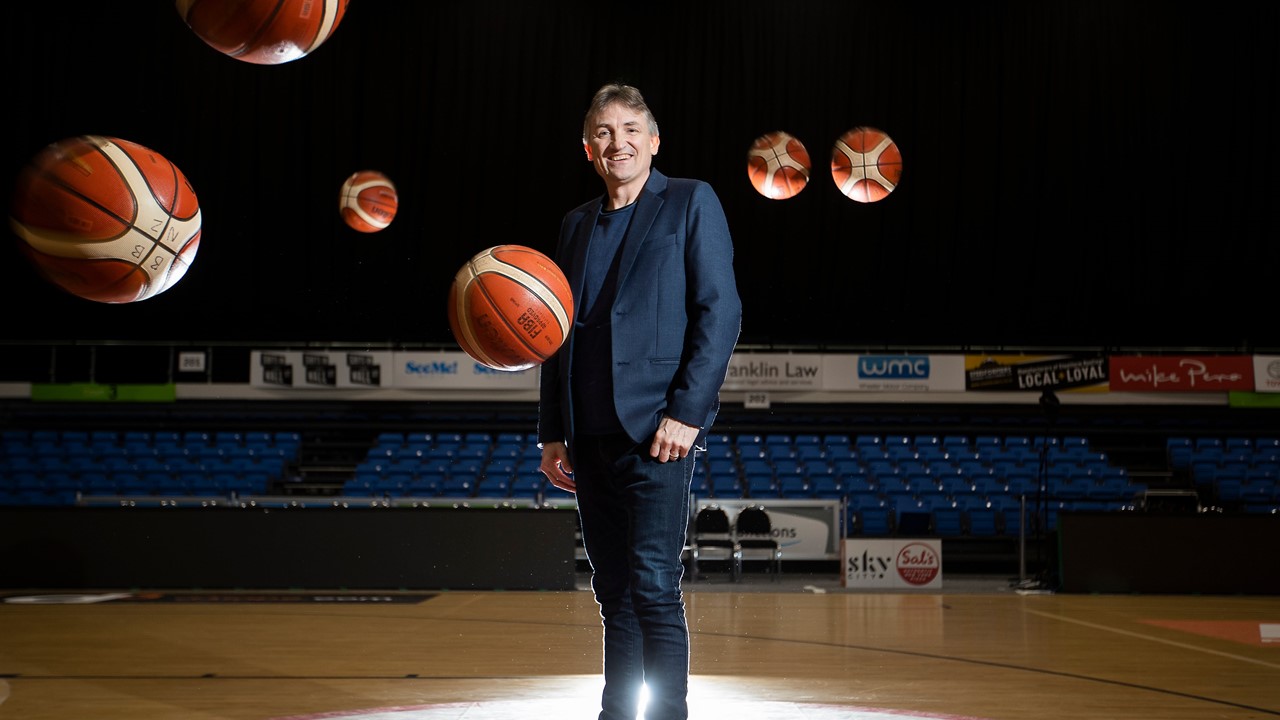 Posted on Saturday, October 9th, 2021
NBL GM Justin Nelson heads to Sky Sport
Following three successive seasons leading substantial commercial, audience and media growth of the Sal's New Zealand National Basketball League, Justin Nelson is set to depart his General Manager post later this month.
Nelson, who moved from Melbourne to New Zealand in February 2019, has accepted a new role at Sky Sport as Head of Commercial and Events.
Under his watch since 2019, the Sal's NBL has gone from strength to strength, highlighted by the ground-breaking Sal's NBL Showdown in 2020, which was recognised earlier this year by Sport NZ with the Covid Response Award.
Other notable achievements since 2019 include a 10-fold rise in commercial support, broadcast agreements with Sky Sport (NZ) and ESPN (United States), sharp attendance rises at games and a raft of innovative ideas, including the Schick 3X3 competition where all players, men and women, are equally paid.
NBL Chair Iain Potter says Nelson's work has helped transform the NBL.
"Justin's tireless dedication, creativity, and vision have been huge factors in the rise and success of our national leagues over the past three seasons. The leagues and basketball owe him our thanks for helping improve the visibility and value of our game. While we would love to see him stay, we are of course 100 percent supportive of Justin's move to Sky Sport who are a valued partner of Basketball New Zealand.
"The NBL team are already in the process of planning Justin's successor, and Justin is playing an important part in that. He is keen to ensure his NBL knowledge and experience gained over the last few years are not lost to the League," says Potter.
Nelson indicated that despite the change in roles he won't be lost to basketball.
"Basketball is in my blood, so expect me to still be involved in some capacity, but equally I'm looking forward to this opportunity to work with Sky Sport across a number of sports in New Zealand," said Nelson.
"I feel like I've done the job I was brought here to do. Thank you to Iain Potter and the NBL for bringing me to New Zealand. My wife and I love it here and we feel very much at home as new Kiwis.
"I've enjoyed working with a lot of passionate basketball people. Their love of the game and the NBL is immense and I'm thankful for their support.
"I'm really proud of what those around me at Basketball New Zealand and the NBL teams have helped to build. The NBL is in a very strong position today and ready to launch into an exciting era, for men, women and 3X3.
"A big thank you to Sal's, GJ Gardner Homes and all our commercial partners who believe in the NBL's vision and are invested in bringing it to life. I'm excited by what the next few years will deliver.
"Thank you to the teams, administrators, coaches and players for playing such an important role in the NBL's growth. You are the stars of the show and I look forward to interacting with you all in a different capacity over the coming seasons.
"And thank you to the fans, you are the most important people in our business. I'm looking forward to spending time with you sitting in the stands and cheering," says Nelson.
The fact the NBL's sharp growth has come during a global pandemic isn't lost on Nelson. He says the League's success during difficult times can be attributed to a preparedness to adapt and a willingness to fight on.
"Where the NBL is today should be celebrated. In early 2020 the future was bleak with COVID-19 impacting everything. Together, many people were willing to change and adapt. There have been a lot of curve balls during the pandemic, but we have managed to navigate our way through.
"I'm proud of where the NBL is right now, but I can assure everyone that the best is yet to come."
Nelson is set to commence in his new role with Sky Sport on 26 October.