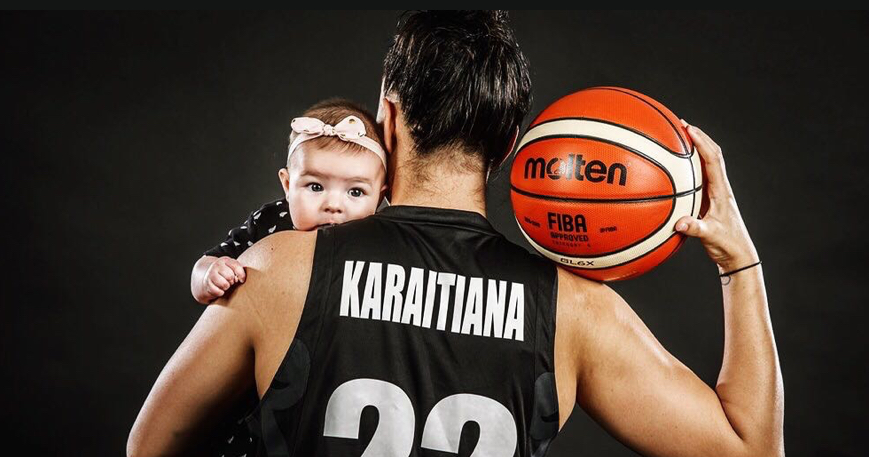 Posted on Monday, March 2nd, 2020
Harbour Breeze Sign Tall Fern Ashleigh Karaitiana
The Harbour Breeze have made a significant move ahead of the 2020 Sal's NBL season with the signing of Sky Sports Tall Fern guard Ashleigh Karaitiana. 

Karaitiana has played in Australia since graduating from the University of Hawaii in 2016, where she lead the team in 3-pointers made and was named MVP at the Big West Tournament. She then debuted as a Tall Fern in 2018 at the William Jones Cup where she was named tournament MVP.

After taking a break for the birth of her daughter Kalea, Karaitiana was back on the court representing New Zealand at the FIBA Asia Cup, and then the FIBA Olympic Pre-Qualifying tournament last November.

"I am grateful for this milestone in my career to play for the Harbour Breeze in 2020 and to participate in the first Sal's NBL season. I'm eager to join the team to compete for the Championship after watching the finals series from the sideline last year not long after having my firstborn daughter, Kalea. With a great team and a pedigree coach, I know we'll be competitive and I can't wait to get the campaign started!"

Breeze coach Jody Cameron says "Ashleigh is highly versatile and has a deadly 3 point shot. Her ability to get to the hoop is as good as it gets. The experience she brings from her college days at the University of Hawaii, and her time in the WNBL with the Sydney University Flames and Bendigo Spirit, will make you not want to miss a game. It's going to be a great season."

The Breeze open their Sal's NBL campaign on Wednesday April 29 with a 2019 Grand Final re-match and local derby against neighbours the ETCO Auckland Dream at Trusts Arena. Tip-off is at 7.30pm. The game will be televised live on Sky Sport.