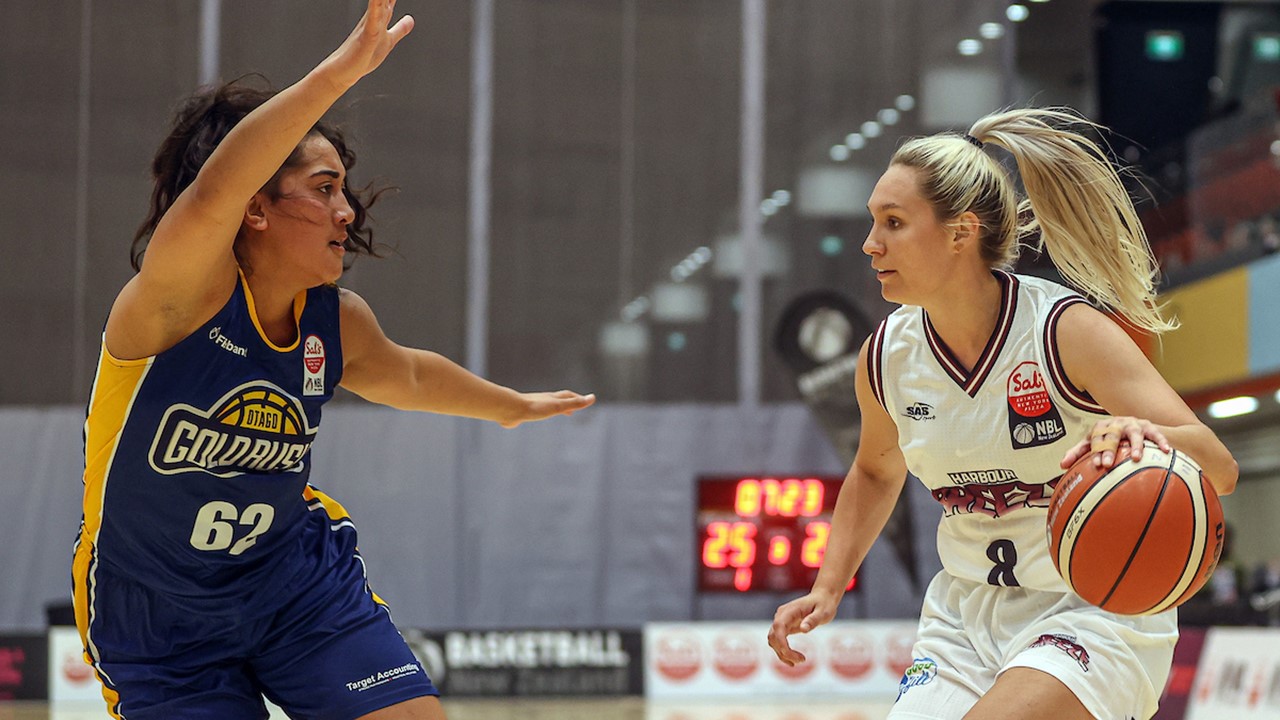 Posted on Sunday, November 29th, 2020
Fast Five – Tall Ferns On Show At 18IN18
Katelin Noyer's appearance for ETCO Auckland Dream last Friday night took the number of current or former Sky Sport Tall Ferns playing in the 2020 Sal's NBL 18IN18 to thirteen. The Fresno State University graduate was first capped on the tour of Europe and China in 2016.
Dream captain Amanda Buck, one of the veterans of the Women's NBL, played for the Tall Ferns on a tour of Japan in 2010. Her Auckland Dream teammate Jelena Vučinić, originally from Nelson, was also on that tour.
Current Tall Ferns Brooke Blair (pictured) and Ella Fotu are leading the way for Platinum Homes Harbour Breeze who also have 2018 Commonwealth Games bronze medallist Zara Jillings in a star-studded backcourt.
Firebrand Otago Gold Rush forward Lisa Wallbutton is by far the most capped Tall Fern playing 18IN18.  The current Tall Ferns Manager had a distinguished playing career in the black singlet being one of just a handful of players to have played over 100 games for the senior national team.
She was a key player at the 2008 Olympics in Beijing averaging 10 points and 5 rebounds per game. Two years earlier she had played on the silver medal winning team at the Commonwealth Games in Melbourne.
The other Gold Rush Tall Fern is Zoe Richards who debuted on the team that finished runners-up at the 2019 William Jones Cup in Taiwan.
Also debuting for the national team at the William Jones Cup that year were the Waikato Wizards duo Matangiroa Flavell and Esra McGoldrick.
Wizards shooting guard Alyssa Hirawani played at the William Jones Cup a year earlier on the Tall Ferns gold medal winning campaign.
The fourth Wizard Tall Fern is Tash Lenden. The Waikato guard played alongside Alloyfold Canterbury Wildcats captain Shea Crotty back in 2014.
Photo Credit: PhotosportNZ