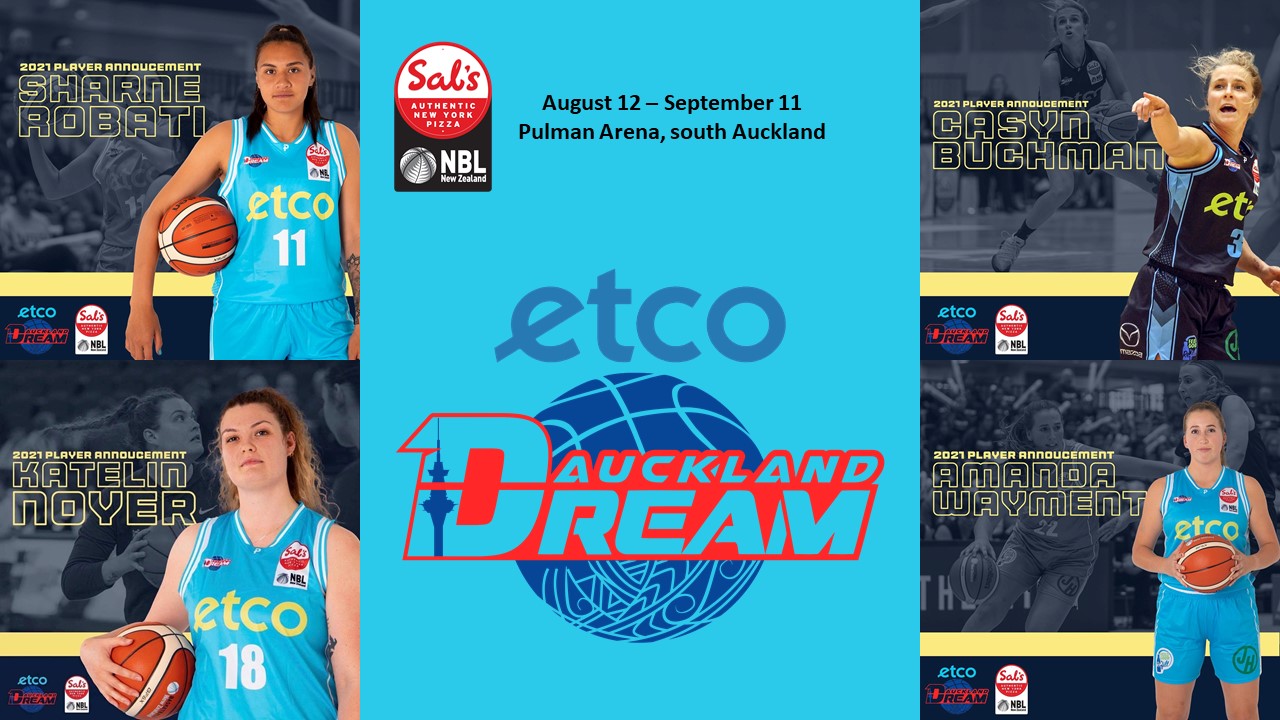 Posted on Saturday, July 31st, 2021
Dream Team Coming Together Ahead Of Sal's NBL Season
Etco Auckland Dream have enjoyed a few big days with key signings Sharne Robati, Casyn Buchman, Katelin Noyer and Amanda Wayment locked in for the Sal's NBL season.
The Dream open their campaign on opening night (Thursday August 12) when they clash with the Waikato Wizards.
Full schedule available HERE.
Etco Auckland Dream Schedule
Thursday August 12   
7pm:    Dream vs Wizards      
Saturday August 14                                                                          
8pm:    Breeze vs Dream                                                                                   
Sunday August 15                                       
8pm:    Dream vs Wildcats                              
Friday August 20                                                   
8pm:    Dream vs Swish
Saturday August 21
8pm:    Dream vs Gold Rush
Thursday August 26
7pm:    Wizards vs Dream
Saturday August 28
8pm:    Wildcats vs Dream
Sunday August 29
8pm:    Dream vs Breeze
Friday September 3
6pm:    Swish vs Dream
Saturday September 4
6pm:    Gold Rush vs Dream 
Thursday September 9
7pm:    Semi-Final 1     (1st vs 4th)
Friday September 10
7pm:    Semi-Final 2     (2nd vs 3rd)
Saturday September 11
7pm:    Grand Final      (SF1 winner vs SF2 winner)