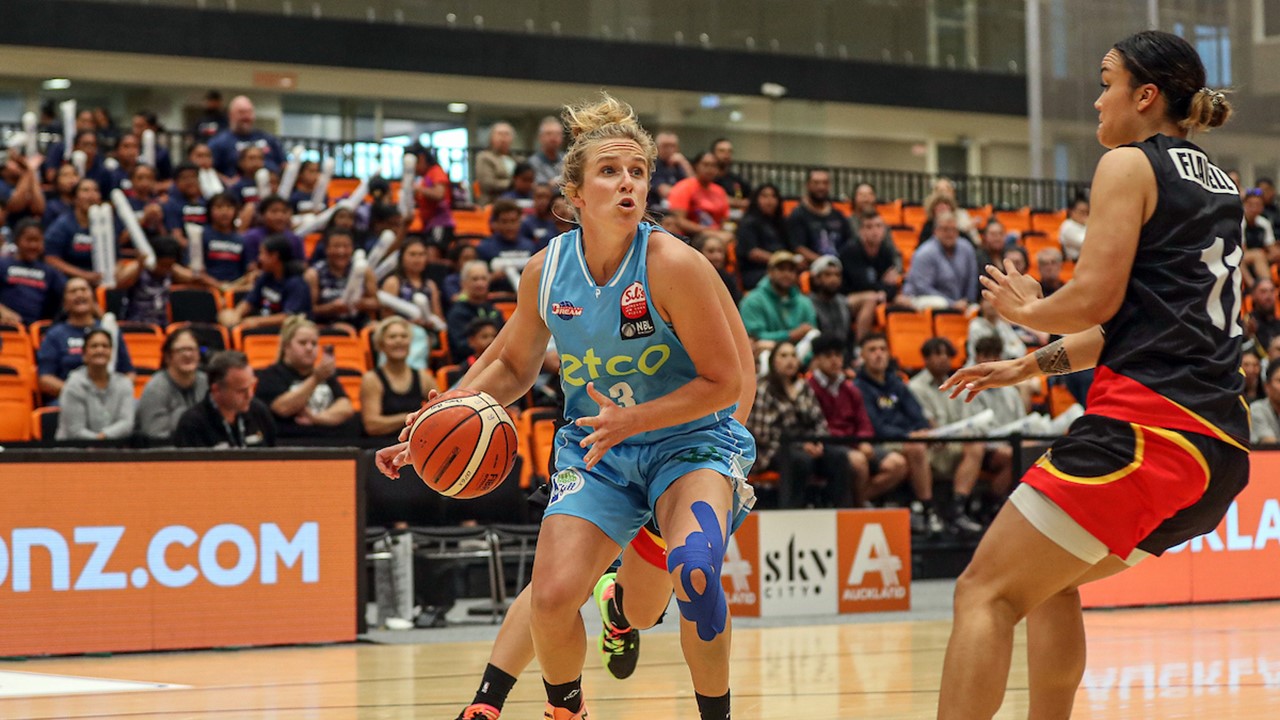 Posted on Monday, October 11th, 2021
Deadlines Looming For NBL Season Restart
The ongoing uncertainty with travelling across New Zealand continues to see the Sal's NBL women's season on hold.
While one week of the five week season was played back in August at Pulman Arena in south Auckland, the snap lockdown two days after the opening round of games brought the competition to a swift halt.
Since then, the Harbour Breeze and Auckland Dream haven't been able to train, while the Waikato Wizards, Capital Swish, Canterbury Wildcats and Otago Gold Rush players haven't been able to travel into the Auckland region. 
While the League continues to plan for all scenarios, General Manager Justin Nelson knows some hard deadlines are looming that will determine whether or not the 2021 season can restart.
"There's no end to the curve balls that keep coming our way during this frustrating time, but we won't risk the health and safety of the players, and we won't consider anything outside of what the government and health department are advising," said Nelson.
"While we all desperately want the season to restart, especially the players, we also know some hard deadlines are now looming large in front of us."
With deadlines approaching quickly the League confirmed a decision on whether or not the 2021 season will restart will soon be known.
"The teams and players have been informed that October 21 is the final day for a decision, and that will be dependant on being able to get teams in and out of Auckland for games commencing no later than November 5," said Nelson.
"At this level of competition you can't just put the players on a plane and back out on court in the blink of an eye, they need to re-condition and prepare, and at the very least we want all players being able to train together as a team for a minimum of two weeks.
"We know some teams are already back training according to guidelines, but in Auckland and the Waikato right now the players are limited to individual workouts. While this level of preparation helps, it doesn't fully condition the players for games and we won't risk players getting injured.
"If things don't clear up by 21 October and we can't get back on court by 5 November, we will need to count the costs and unfortunately look to next year. That's the reality of the environment we find ourselves in right now."