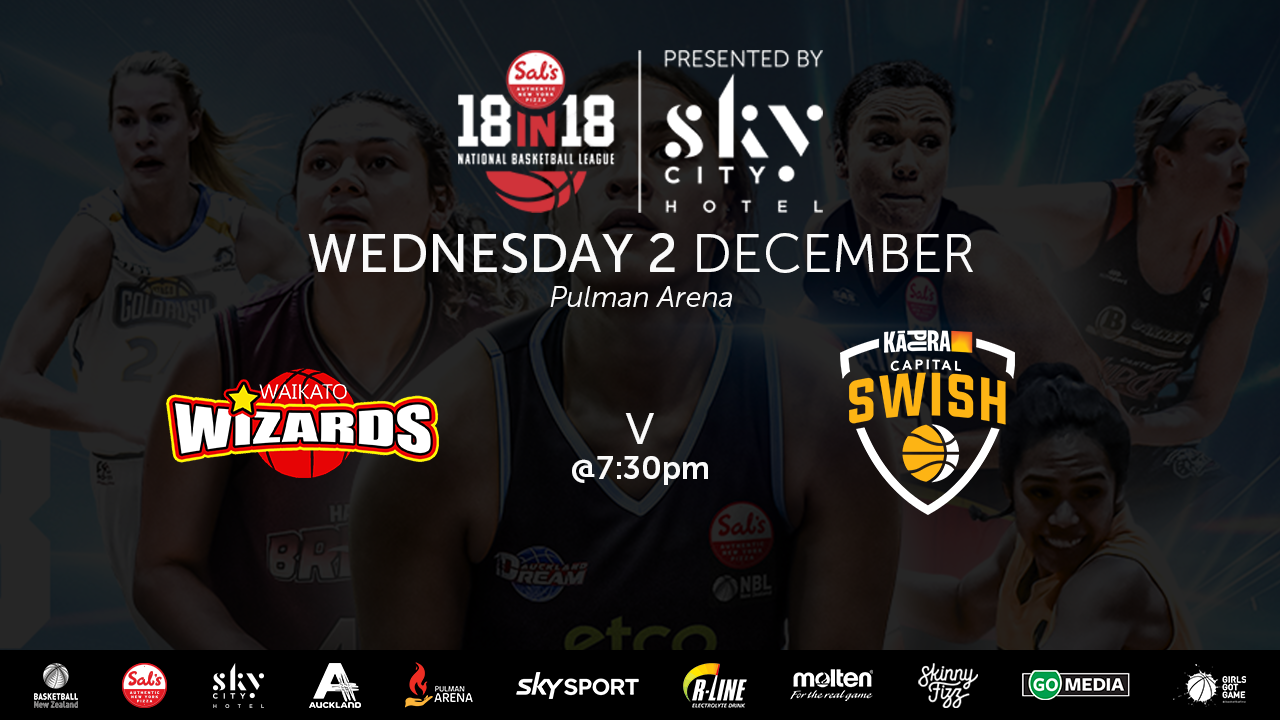 Posted on Wednesday, December 2nd, 2020
18IN18 Preview – Game 14 – Wizards vs Swish
Trying to work out how the playoffs will work based on tonight's game, and even tomorrow night's final regular season game? You're not alone. Here's what we know;
If the Wizards win tonight they are in, but if they lose tonight they need the Gold Rush to win tomorrow night.
The Swish are in regardless of results, as are the Gold Rush, while the Dream need the Swish and Gold Rush to win if they hope to make it.
Confused yet?
Here's the four possible scenarios in front of us;
Tonight's Game - Wizards vs Swish
Tomorrow Night's Game - Gold Rush vs Wildcats
1. If Wizards & Wildcats Win
Breeze (1), Wizards (2), Gold Rush (3), Swish (4)
2. If Swish & Wildcats Win
Breeze (1), Swish (2), Wizards (3), Gold Rush (4)
3. If Swish & Gold Rush Win
Breeze (1), Gold Rush (2), Swish (3), Dream (4).
4. If Wizards & Gold Rush Win
Breeze (1), Wizards (2), Gold Rush (3), Swish (4).
As for tonight's clash between the Wizards and Swish .....
Key Wizards Players: Esra McGoldrick, Maka Daysh, Alana Paewai.
Key Swish Players: Letava Whippy, Grace Vaofusi, Grace Gordon.
THREE KEYS TO THE GAME
1. The battle of the benches. Alana Paewai (Wizards) and Grace Gordon (Swish) can deliver dynamic minutes off the benches and they could be a hidden factor in this contest. If the Wizards want to really accelerate and up the tempo, it would be wise to unleash Paewai and let her do her thing, while for the Swish it might be worth spreading the floor and giving Gordon the green light beyond the arc. Keep a close eye on these two, they could deliver a winning performance.   
2. Esra McGoldrick is a huge key to this game. The 19-year old has developed some great skills and is hard to stop when going to the basket. She also has a nice mid-range jumper that's hard to contain. If the Swish can't get this match-up right it could spell trouble for them.
3. There is so much to like about Grace Vaofusi. With an ability to score, and get stops, Vaofusi is a bundle of energy and just never stops trying. The Swish needs to feed of Vaofusi's tireless efforts and use it to build motivation and confidence.
WHAT: Sal's NBL 18IN18
WHERE: Pulman Arena, south Auckland
WHEN: 7:30pm tip-off
COST: Adults $10 | U18s free
PARKING: Free
BROADCAST: Live on Sky Sport Select (Ch50)